Dear Friends of Shobi's Table,
Greetings in the name of Jesus, the Bread of Heaven!
Speaking of bread, I hope all of you had a chance to come by the food truck recently and share lunch with us. If not, please visit soon!
Our new schedule of serving on Thursdays and Fridays is becoming a living pattern that feels grounding and hopeful. We are seeing a slow and steady increase in lunch patrons. Neighbors now recognize the truck and remember when lunch is. We recognize familiar faces, and we're sure they are spreading the word as we keep seeing new faces. We're having fun in the kitchen and ending the days both tired and full.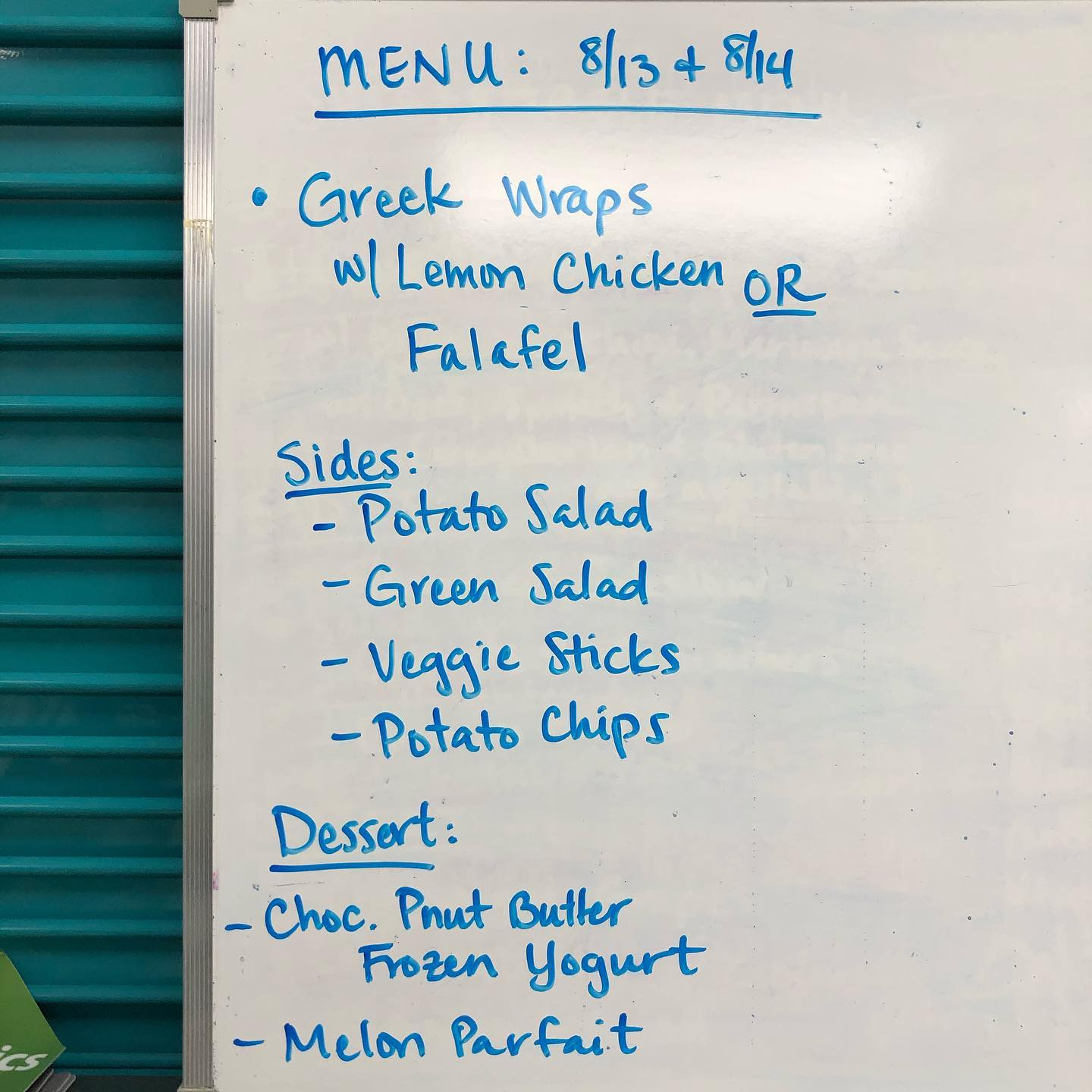 Here's our current truck serving schedule—come and join us for lunch!
THURSDAY, noon-1pm @ Faith Lutheran – 499 Charles Ave, St Paul
FRIDAY, noon-1pm @ Bethlehem in the Midway – 436 Roy St N
I've been reflecting how those who work for hunger relief recognize a strong paradox that drives us forward. We wish deeply that there was no need for us to do the work at all—that all had access to enough healthy food in the first place. Then we remember our work of meeting these needs in the moment can plant a seed of mercy, a seed that grows into a quest for justice to break down the systems that allows hunger to remain so prevalent in our communities. God is working in the moment and the forever of each meal, inviting us to join in.
I wanted to make you aware of a few updates and changes to our website for you to explore and share as you discern how you will continue to support Shobi's Table.
Here are a few highlights:
1. Volunteers: Under the Volunteer tab, you'll now find updated information about volunteering in the kitchen and at the truck, as well as a new Volunteer Application and links to our SignUpGenius site. If you're interested in volunteering, feel free to fill out the application then sign up on SignUpGenius. If you know of someone who is interested, send them the link. https://shobistable.org/volunteer/
2. Dollar-for-Dollar Catering: Under the Give tab, you'll now find our newest fundraising tool—Dollar-for-Dollar Catering. When you order Shobi's Table catering, you'll not only be paying for delicious food for your event, you'll also pay it forward for another person to receive a from-scratch, nutritious meal free of charge. (Availability is limited, please use the Inquiry Form to reach out to us!) https://shobistable.org/catering/
3. Wish List: Want to give something to Shobi's Table besides money? We've put together a Wish List with items that would be a great help in making our operations run even more smoothly. You'll find information on where you can buy the items, and how you can get them to us. https://shobistable.org/wish-list/
4. Donating for Lunch: Under the Give tab, you'll find a button called "Give Now – Pay for Lunch." When you come to lunch and want to donate, you can pay for lunch by clicking on this link, and we'll be able to track more easily what money comes in for lunches and what are general donations.
Other than exploring and sharing our website, make sure you're following us on Facebook and Instagram! Our Assistant Kitchen Manager Paul Damico-Carper has taken on the management of our social media, and he's doing a smashing job!
We are so grateful for all of your continued support as folks have come to volunteer, come to share lunch, given generous donations and your steady prayers. May you know the tangible love of God today and always!
In deep gratitude and joy,
Deacon Kari Alice Olsen
Mission Explorer